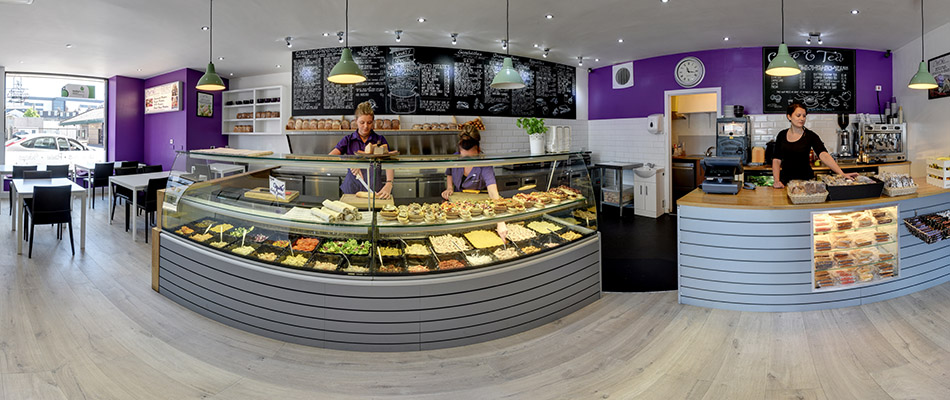 DejaVu Sandwich Bars & Cafes
Since 2006 DejaVu have been awarded the highly sought after "Healthy Living Award" by the Scottish Government and NHS Health Scotland. We only use natural ingredients, fresh herbs, complimented with low fat mayonnaise and natural yoghurt, keeping salt, fat and sugar levels reduced to an absolute minimum without compromising taste.
We may have to start our day really early to make all our fillings fresh, but this allows us to experiment with different flavours and products thereby creating unusual, delicious food combinations which taste fantastic and provide our customers with the "wow" factor.

At Dejavu we believe the true measure of success comes from the feedback received from your customers and to date this has been overwhelming.
In our shop we offer an exciting range of excellent value sandwich, paninis and soups. We make fresh made to order options with additional weekly specials and daily soups. We also have delicious home bakes to crave your sweet tooth.
At deja vu we offer an exciting range of platters to cater for business meetings, training events, functions, funerals and weddings.
We have daily soups and weekly specials available - to keep up to date with whats exciting at Deja Vu you can follow us on Facebook
"unusual, delicious food combinations"
Check out the new 360 VR Tour of our sandwich and Shake "n" S'cream shops below (Courtesy of Mercury 92)