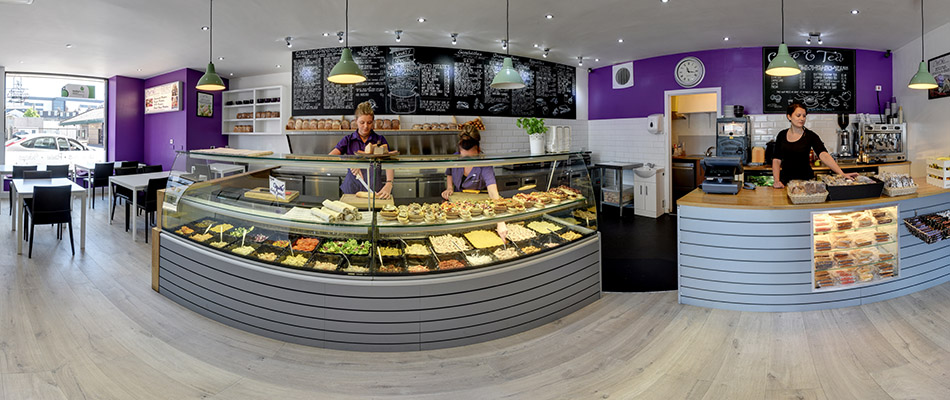 DejaVu Sandwich Bars & Cafes
Since 2006 DejaVu have been awarded the highly sought after "Healthy Living Award" by the Scottish Government and NHS Health Scotland. We only use natural ingredients, fresh herbs, complimented with low fat mayonnaise and natural yoghurt, keeping salt, fat and sugar levels reduced to an absolute minimum without compromising taste.
In light of the new Covid era we are currently in, we have redesigned our shop to ensure it is even more convenient and safe for our customers to keep enjoying our delicious food with complete confidence.
The shop has been restructured to create the safest environment possible with Perspex screens to ensure maximum safety from the point of order to the area for collection.
We also offer a delivery system to some companies which would enable your team of staff to order by 10.30am and have it delivered to your door at a set daily time.
If you feel this would be of interest, please enquire for available slots.
Our App also enables businesses to order their business lunches which will be individually packed in our Bio degradable packaging, giving your staff and clients peace of mind while also doing our bit for the planet.
We have daily soups and weekly specials available - to keep up to date with whats exciting at Deja Vu you can follow us on Facebook
Check out the new 360 VR Tour of our sandwich shop below (Courtesy of Mercury 92)